One-Stop Commercial Landscape Solution
We are a dependable partner for fulfilling all of your requirements in commercial landscape construction. At Hue Landscape, we acknowledge the significance of functionality, cost, and project completion time in relation to your undertaking. Whether you are engaged in the construction of a park, apartment complex, or urban improvement initiative, we offer landscape and hardscape services of high quality and reasonable pricing. Moreover, we prioritize effective communication and employ skilled operators to ensure the successful execution of your project. Our team of highly skilled operators and project managers are dedicated to delivering services of the highest quality, with a focus on creating projects that are aesthetically pleasing, fully functional, and environmentally sustainable. Our organization provides a comprehensive selection of commercial landscape construction services to effectively cater to the varied requirements of our clients and general contracting partners.
QUALITY
Treating Your Garden Like Ours
REPUTATION
Eco-Friendly Company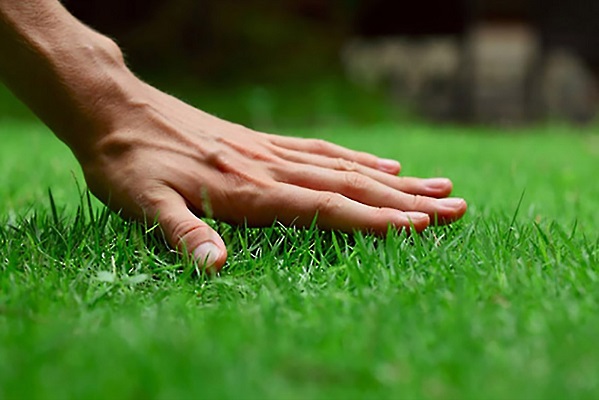 RELIABLE
Service You Can Trust
Commercial Landscaping Design & Build
Reliable Landscape Construction, Singapore's #1 Commercial Landscape Company
If you need help with commercial landscaping, we're the company to call. Whether you are developing a park, an apartment complex, or a city improvement project, Direct Garden Landscaping can help you with the landscape and hardscape design and construction. We offer competitive rates, open lines of communication, and skilled operators to ensure that your project is completed successfully. To guarantee that your project is beautiful, functional, and sustainable, we only employ the most qualified operators and project managers. For the convenience of our clients and our general contracting partners, we provide a comprehensive menu of commercial landscape construction options.
.
GET A FREE NO OBLIGATION QUOTE
CALL +65 8585 5454
Before & After – Singapore Landed Home- Botanical Space-Landscape Design & Construction
Commercial Hard & Soft Landscaping Contractors
BUILDING COMMERCIAL LANDSCAPES FOR FUTURE
Incorporating the right landscape features into your property can increase community involvement and yield monetary, ecological, and social returns. It has the potential to completely alter the aesthetic of the property and serve as a focal point for social gatherings. 
Landscaping construction can help you and your community make the most of your outdoor areas, whether you're interested in constructing a playground for the kids, a welcoming recreational space for people of all ages, an impressive tree-lined entrance that attracts potential residents of your master planned , a water feature, or something else entirely.
-New Landscape Construction Commercial Maintenance -
Direct Garden Landscaping specializes in the creation of aesthetically pleasing and utilitarian landscapes that are tailored to meet individualized requirements. Our company possesses the requisite expertise to manage all aspects of business landscaping, encompassing the entire process from design inception to installation and subsequent maintenance. Furthermore, we possess the capability to collaborate with your pre-existing structures and plans in order to augment a project that is currently in progress. Whether one is seeking to establish an inviting entryway, enhance their outside area, or incorporate seasonal hues, we are well equipped to meet these needs. Our staff will collaborate with you to guarantee that your landscape possesses both visual appeal and sustainability, while also being low-maintenance.
The use of appropriate irrigation practices is crucial for maintaining the overall well-being and vigor of your landscape. Our team of professionals specializing in commercial landscape will guarantee the provision of an irrigation system that is tailored to the specific requirements of your property. Our company exclusively utilizes superior and top-notch products in order to guarantee optimal efficiency and effectiveness of your irrigation system.
The primary responsibility of a commercial landscape firm is to assure the presence of a thriving and visually appealing lawn that attracts consumers and clients to the establishment. Hue Landscape provides soil and turfing services aimed at assisting individuals in realizing their desired lawn aesthetics. We employ premium soil and turfing ingredients to guarantee that your lawn possesses both aesthetic appeal and resilience, while also being low-maintenance.Our team of knowledgeable operators will collaborate with you to assess the optimal soil and turfing alternatives for your business property, taking into account many criteria such as geographical placement, soil composition, and patterns of footfall. This comprehensive approach aims to alleviate the burden of decision-making from your shoulders. Our company specializes in commercial landscaping services and provides full year-round upkeep to guarantee the aesthetic appeal of lawns remains consistent throughout all seasons.
If you want everything on your site to seem cohesive, our commercial landscapers will tell you that a hardscape is a must-have. It welcomes customers and serves as a meeting spot for staff members. We can assist you with building a new patio, retaining wall, or pathway. Your hardscape will be both beautiful and practical because to the high-quality materials and cutting-edge methods we employ. Your commercial property's location, size, and budget will all play a role in the recommendations our team makes on hardscaping. We have the resources, experience, and expertise to be a great asset to any project, regardless of whether you are a general contractor, architect, or estate manager. Get in touch with us immediately if you're ready to rethink your approach to business landscape construction.
SHRUB, PLANT AND TREE PLANTING
Your business will look more professional with well-designed landscaping in the areas around the parking lot and walkways. We are also cognizant of the fact that you may be working within a strict timeframe and financial constraint. We're willing to work alongside you to make sure you get what you want. To better the aesthetics and utility of your outside area, we provide professional planting services. We have a team of experts who will work with you to determine the best trees, plants and shrubs for your property based on criteria like soil type, lighting conditions, and aesthetic preferences. To ensure everything lasts and looks great for a long time, we utilize only premium plants.
FAQ
What is landscape construction?
Landscape construction is the extensive field of designing and constructing outdoor projects, which may incorporate a variety of horticultural and structural elements.
Landscape construction is typically divided into three categories. The objective of civil landscape construction initiatives is to improve public infrastructure. The objective of residential landscape construction is to enhance the public spaces and services utilized by citizens. And commercial landscape construction projects are carried out in and around businesses in order to enhance their appeal to customers.
When requesting a price for commercial landscape construction, what questions should I ask?
Request a thorough cost breakdown, payment and completion timelines, and verification of qualifications when obtaining a business landscape construction quote.
Copies of licenses and completed landscaping or building projects are acceptable evidence of qualifications. Having the ability to prioritize features based on your budget is made easier with an itemized breakdown of expenses. The same applies to timetables. When comparing prices, it's helpful to have a general idea of when payments are due and when to expect checkpoints in the project's progression.
Roles of a Project Manager in landsape construction?
The role of a landscape construction project manager entails assuming the position of a team leader, responsible for overseeing the timely and cost-effective completion of work.
These esteemed team members also serve as a conduit for communication among team members, suppliers, other professionals involved in a project, and clients. Landscape Solutions offers the provision of a project manager who is exclusively assigned to oversee and manage your project. The designated individual will serve as a reliable and accessible liaison, available to address inquiries pertaining to various aspects of your website, project advancement, financial allocation, modifications to your blueprint, and additional matters of relevance.